A Chicago police officer is being sued for violation of privacy because he used DMV Database to look up the address of a woman he recently ticketed... to ask her on a date! (
see full story here
).
So you tell me... is it cute or creepy?
UPDATE: After digging a little further this is what I've found: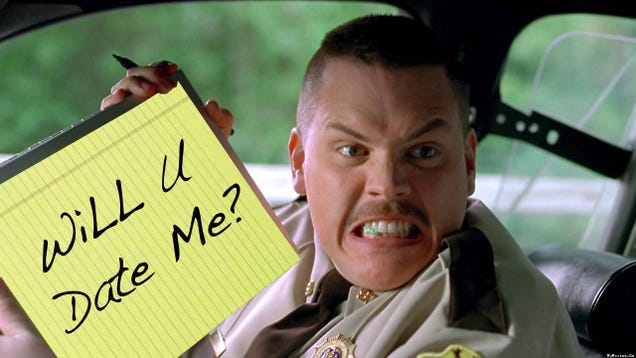 Photo taken from this site...too funny not to share!
Police officer Chris Collins decided to leave a note on this woman's car! I'm thinking he should have called instead of going to her house, maybe a little less intimidating. This is the highlights of the note: "It's Chris. I'm that ugly bald Stickney cop who gave you that ticket on Saturday… I have not stopped thinking about you since… I did cost you $132 least I can do is buy you dinner."