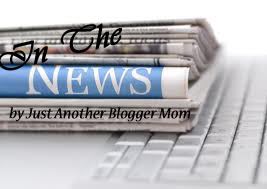 I recently read an article about a 14 year old girl in TX who is now going through a court battle...against her own family, to have the right to chose to keep her baby. Her parents have physically assaulted her trying to get her to get an abortion. Her cousin grabbed her by the neck, hit her in the jaw and threatened to beat her if she didn't get an abortion.
Family members of the girl that appeared in court said the girl is mentally unstable and incapable of raising a baby.
Instead of extending the restraining order until the birth of her baby, a judge extended it two more weeks and appointed a guardian. The counselor will advise the courts what he feels is in the girls best interest.
There are a lot of things wrong with this whole situation... this poor girl's family is trying to force her to do something she doesn't want to do. Ok, so she's pregnant and wants to keep the baby... if you don't want to raise the baby (because let's face it, she's 14, she's going to need help) then kick her out on the streets where she can find someone else to help her, don't try to force her to do something that will just make her hate you more!
So what do you think...is a 14 year old too young to decide for herself to keep a baby?