Sometimes just making out my menu and then trying to find a coordinating grocery list can be difficult. I usually go to the store with the boys, so I like to have a list laid out according to the store I am going to so I am not running all over the store!
So far this is the closest I've come to finding something easy. It lays out all of our meals for the week, then gives me list space for the groceries. I can easily put a check next to things as I write them on the list to make sure I don't forget anything for our meals!
And now on to this weeks meals!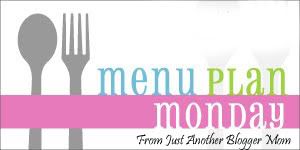 Monday:
Breakfast: toast, fresh raspberries & OJ
Snack: Strawberries
Lunch: ham & cheese sandwiches, potatoe fries & pickles
Snack: Carrots & dip
Dinner: Pulled pork sandwiches, fries
Tuesday:
Breakfast: cheerios, strawberries & OJ
Snack: Black berries
Lunch: spaghetti o's
Snack: Pretzels & cheese
Dinner: Broccoli, Chicken&Cheese Casserole
Wednesday
Breakfast: eggs, toast, OJ
Snack: bananas
Lunch: mac & cheese, broccoli, milk
Snack: chips
Dinner: chili & crackers
Thursday:
Breakfast: waffles, eggs, OJ
Snack: orange slices
Lunch: PB&J Sandwiches, animal crackers milk
Snack: crackers, juice
Dinner:chicken lasagna, bread sticks, milk
Friday:
Breakfast: poptarts OJ
Snack:graham crackers
Lunch: hot dogs, tater tots, pickles
Snack: veggies & dip
Dinner: spaghetti & meatballs, garlic bread,milk
Saturday:
Breakfast: cheerios, banana, milk
Lunch: Hamburg/hotdogs, fries, milk
Dinner: Pizza Night!
Kids get to choose snacks from snack basket
Sunday:
Brunch: pancakes, eggs, sausage, OJ
Dinner:Lasagna, biscuits, milk