I hope everyone had a truly blessed Easter!! I know we did!! Saturday we spent with my family, and Sunday was just a family day because Husbands father has surgery today. We will celebrate with them next weekend as long as everything goes smoothly!
Husband is out of town
again
this week! Hopefully not for the whole week though... I'm ready to not have to cram all of our time into two days...the boys miss him terribly and followed him around all weekend!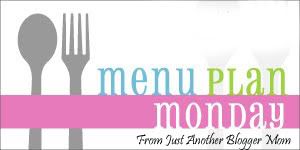 So here's my plan for the week....
Today: Pizza night! I've been promising the boys pizza so why not tonight!?
Tuesday: Spaghetti & Meatballs, french bread, salad
Wednesday: Meatloaf, potatoes, rice
Thursday: Chicken & gravy, stuffing, mashed potatoes
Friday: Pork Chops, roasted potatoes, salad
I am not going to plan the weekend, not sure whats going on yet so I'll leave it open =)